It's the third year for NoOx to be at the Worldwide Music Expo.
The 2023 edition was in La Coruna (Galicia, Spain) and it was a complete vibe!
Silvia Nocentini represented NoOx Worldwide, our artists and services as an International delegate.
Surprisingly this year's Womex was full of highnotes for what may concern the music from the Afro Diaspora and Africa.
First of all Senegal was finally present at the Fair Trade as one of the main characters through their Showcase representatives Def MaMa Def (Defa and Mamy Victory) – at the drums the great Sym Sam.
The proposal was one of the best choices from our mentor Dudu Sarr (manager of Youssou N'dour and creative Director of the Dakar Music Expo – which is really important for NoOx and its history) – creatively directed by the one and only Baay Sooley – coming from the Sound of Senegal boot-stand (S.O.S.). 
Stereoafrica and the artist Sahad were also part of Womex 2023. 
Senegal was presented at Womex 2023 by the Goethe Institute Sn which selected some artists and professionals to be part of the this year's delegation:
Check the senegalese delegation out
africa networking session 2023
Very important for this year's edition was the AFRICA NETWORKING SESSION – Coordinated by Herman Kabubi (Uganda) – Truth From Africa and  Eddie Hatitye (Zimbabwe/South Africa) – Music In Africa Foundation.
In here people intervened to give feedback from the side of innovation and problem solving of the African Music side (on diverse levels). 
As already discussed in our blog, one of the first issue that came up was the one around mobility of African artists (due to Visa restrictions, non-existent fundings and economical supports, non-equal treatments barriers, non existence of sustainability in the intern mobility in Africa…) and the effort that venues, promoters, festivals, agencies, institutions might make to build a more organized, strong and collective system/network of support – on a business and diplomatic point of view. 
Other professionals talked about the missing structure of some Sub Saharan's markets, such as in Burkina Faso and the need to structure it throughout solutions, following local perspectives and expectations. 
Also, Silvia talked about narratives, terminologies and the need of de-stereotyping them from the perspective of who makes the proposal and who receives it, declining them into the knowledge of diversity (of markets, approaches, audiences, habits, media, internet usage…). 
The importance was highlighted on opening up spaces for genres/styles of music, detaching from the terminology "world music" and to feel more free in the perspective of identifying the music of an artist for what the artist feels to be identified with.
meeting electro mandingo records
We finally met with Ombretta Moschella, Label Manager and Producer at Electro Mandingo Records which we'll be featuring and covering soon on our blog. 
We met Ombretta 3 years ago, online, starting a Music Consultancy in order to structure the nowaday label EMR. 
We finally met in person and got ready for new projects coming up.
"It is interesting, and at the same time frustrating, seeing how many many countries have real (economical – yes MONEY yes!) supports in order to export music, addressed to professionals and artists. 
In Italy we struggle to obtain support and it is always a sort of "competition" and call to apply with a determined deadline and NEVER a direct support. Sometimes they would not support if the festival / event is not partnering with the export office itself.
This is not a bad feedback to the export office which we are aware of the great job they do in Italy, but the Italian bureaucratic system blocking our music industry professionals and creatives, which are not severely supported and protected internationally.
Also I am always fascinated on how the Italian regions Emilia Romagna and Puglia support their agencies and creatives, investing in projects in the territory and internationally through their Music Commissions. 
There is a lack of young professionals and artists at Womex and the reasons could be various: the costs, the lack of support, the lack of trusting young people innovating a sector which is still dominated by old white men talking about "ethnical" and "folk" things (which we already said what we talk about here). 
I hope a commission of newcomers and new ideas will be taken in charge to develop the new generations of artists, creatives and professionals."
our interview for radio luoghi comuni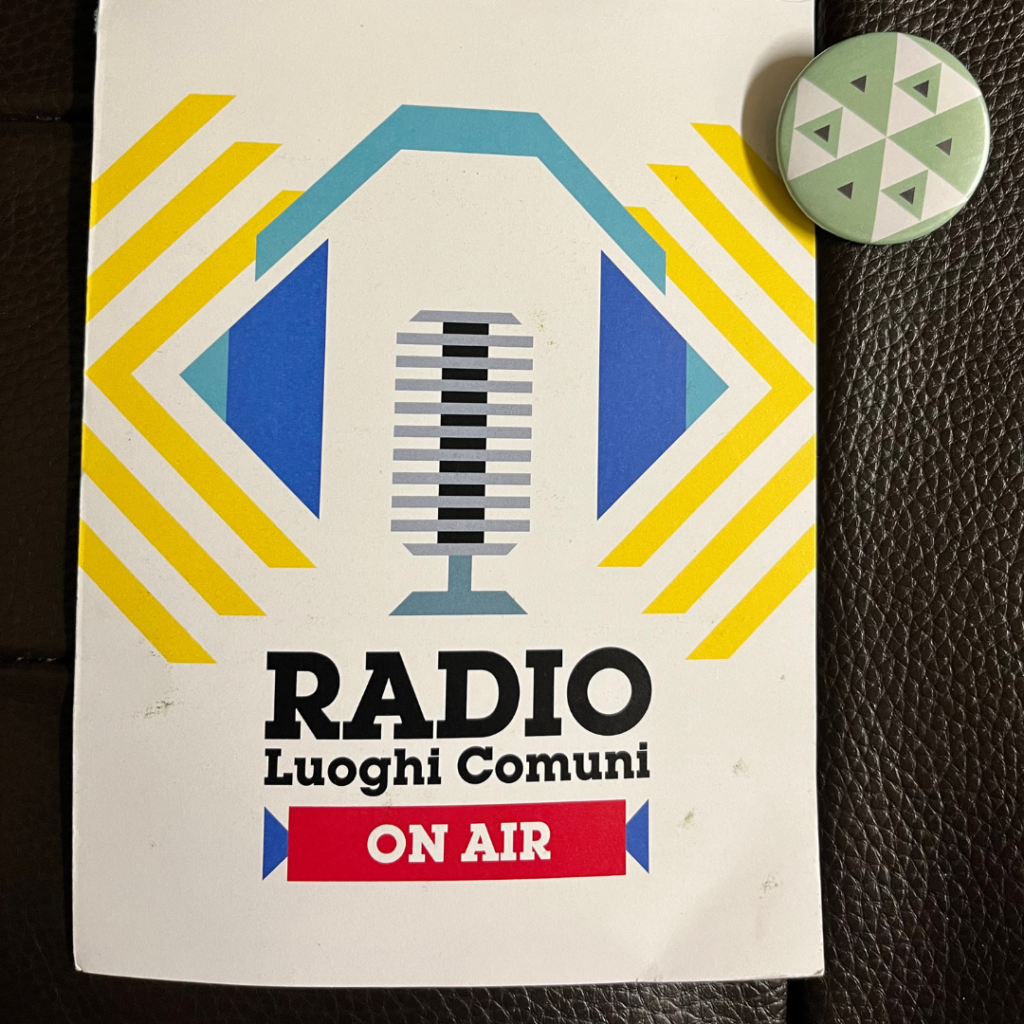 Listen here our interview for Radio Luoghi Comuni at the Italian stand boot at Womex 23.
wanna know more about festivals?
WHAT'S THE BEST WOMEX OUTFIT OF SILVIA?
watch out the best moments at womex 23
Written with <3 by Silvia Nocentini